My marathons in general – and The Great Wall Marathon in particular – have been an important part of my life. My regular training sessions, my acquisition of new equipment, all the sports-related items on my birthday wish lists and, not least, my travels to the corners of the earth to run marathons continue to prove just how important the sport is to me.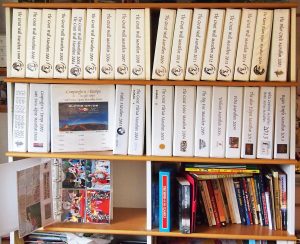 In one of my cupboards, I have 30 ring binders of photographs, tickets, running numbers and souvenirs of every imaginable kind. Karin chuckles at me, saying that all I need to do is to copy last year's pictures. She's actually not far wrong, but I still need a new ring binder for each trip. I also take video footage each time. In many ways, they are also pretty similar. But things are not as clear-cut as you might think. Each individual run and each trip has its own stories and anecdotes. This is something I have become very aware of while writing this book. Without my scrapbooks and my films, my book would never have seen the light of day.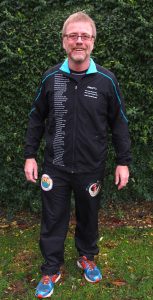 An entire wall in my office bears the hallmark of my sport. On a steel wire stretched beneath the ceiling hang all the medals I have won over the years. It is actually against my principles to take part in marathons that do not award medals. On the same wall, in frames, hang the large photos I have been given and the garlands given me by Thomas at the finishing line in China in 2007 and 2009.
The famous T-shirt that started it all no longer exists, but I have many others. Most marathons throw in a free T-shirt, so this is not something I need to buy. On the other hand, I have jackets and trousers with the names of marathons and their logos printed on them. As the accountant of a company that prints sports clothing, access to these has never been a problem.
I have made many acquaintances over the years, and even more people have become acquainted with me. I have been interviewed for newspapers, weekly magazines, radio and television, and I have been mentioned in books. I have used my experiences in examinations as well as in writing articles and presenting many lectures to clubs and associations. And now I have written my own book.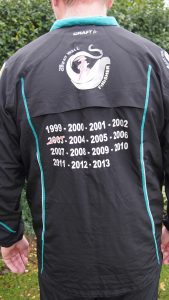 I could have saved an awful lot of money over the years had I had not reacted to a provocation one March day in 1999, but the experiences I have been given are indescribable and inestimable. In particular, the many trips I have been on with my two sons have given me memories for the rest of my life and fill me with gratitude.
My travels as a marathon runner are by no means over, and it is my declared ambition to climb the Great Wall of China at least 25 times. Being a realist, however, I am extremely aware that my health may throw a spanner into the works at any moment. I have no idea what will happen if I lose one of these races, although I imagine that the magic is likely to disappear.
For me, The Great Wall Marathon will always be the ultimate. However, the future will also have many challenges to offer. "If you can dream it, you can do it." I still have dreams, but one should never share every dream with others.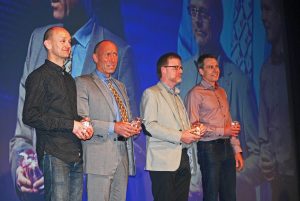 Buy the book

here

.