At a time when most sports events around the world have been canceled or postponed, and life in many ways has turned upside down, Mr. Great Wall arrange an intimate marathon race in he's home town Roskilde's city center. The race will take place May 16th, 2020 on the original day of the 21st Great Wall Marathon.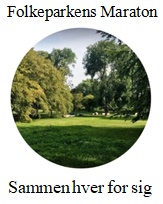 As elsewhere in the world, freedom of assembly is limited in Denmark at this time. Likewise, everyone is encouraged to distance themselves from one another. Peoples Park Marathon 2020 shows respect for these rules and the participant's health.
Peoples Park Marathon 2020 is a cannonball marathon with 10 participants starting every 30 seconds. It is emphasized that the participants throughout the race keep distance between each other and avoid close contact by overtaking.
Peoples Park Marathon 2020 is run in and around Roskilde's most beautiful park. It is a prologue of 560 meters to be run twice, followed by a 4108 meter route to be completed 10 times.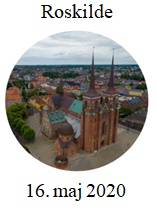 An almost similar marathon was run on March 7th, 2010. Read about Running for Life Marathon 2010 (The Run for Your Life Marathon 2010) here.